I love how the Grammy's fashion is always a bit edgier than the other awards show. I'm always one to love a little bit of an edge, so I couldn't wait to see all the different looks. As I watched, I couldn't imagine them being
translated into wedding gowns
per say (like we saw with the
Golden Globes
), but they were FANTASTIC inspiration for after party dresses! After being in that heavy dress all day, lots of brides love to change it up into something lighter, sleeker and sexier! So when I saw the dresses below, a few different fashion motifs popped into my head.
Who were your favorites? Besides these dresses above, I really loved Katy Perry's Valentino Haute Couture dress. Like I said, the grammy's is time to be edgy and fun. What better way to honor this special music awards ceremony than to wear the notes on you?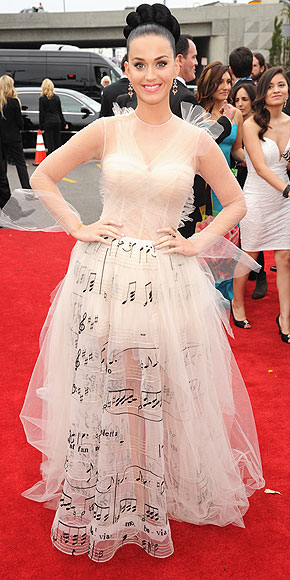 Don't ya just love awards season?
xo, Elissa