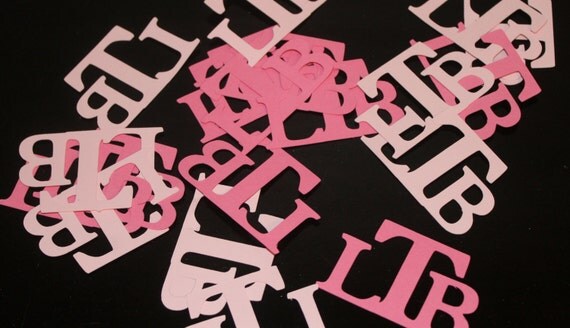 Apparently still on my holiday time in my head, but I still wanted to share this collection of monogram confetti that I had gathered over the past few weeks. What a cute detail for a wedding processional-- although most might not notice that the tiny pieces are actually your initials! We all know the leftovers would be plenty welcome on New Year's Eve-- what better way to start the year than your monogram flying around you!
The small letters out of your price range (or just too kitchy for you)? Try monogramming the vessel that holds the confetti instead!
1 more day 'til 2014!
xo, Elissa