Did ya know Kimmy K's baby shower was this past weekend? While much of the details have yet to be released (do I feel a People cover coming?), many of the personal pics snapped show these lovely baby's breath wreaths.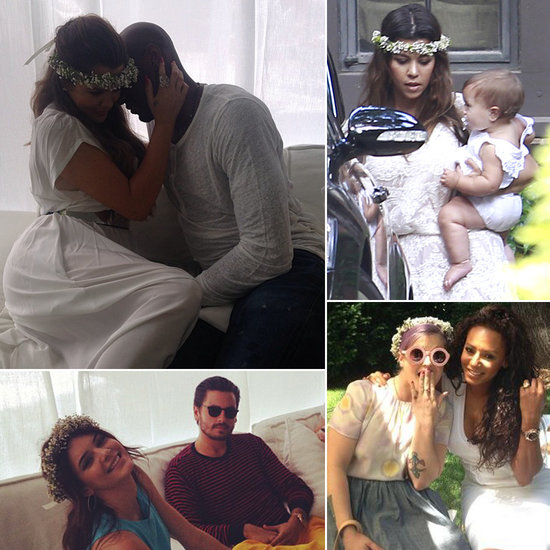 What's not to love? Although they totally copied my own beautiful mother, who rocked the baby's breath wreath for her wedding reception in 1980!
I love this look and wanted to try myself. Didn't end up being hard at all (just a little time consuming), but super cheap! About $6 gets you enough flowers to make 2 wreaths and enough wire to make 50+! Wanna see how I did it? Check out the steps below!
Note: as an experiment I left my wreath out over night to check how it would age-- the next day it was definitely not as fluffy and full as it was the day I made it (similar to the wreaths at Kim's shower). This picture on my Instagram is from the first day and the title picture is from the 2nd day if you want to compare!
Seriously loving it- I may just have to wear this for the next few days.
If you see a petite brunette with some baby's breath in her hair, holler at your girl! ;)
xo, Elissa